Stand together to stop bullying
May 14th, 2021
Every year, Aotearoa transforms into a sea of māwhero/pink on Pink Shirt Day to celebrate diversity, spread aroha and take a stand against bullying.
Will you join us for Pink Shirt Day on Friday 21 May?
Why is it important to celebrate Pink Shirt Day?
Bullying in Aotearoa is a real problem. Every year, one in 10 workers in Aotearoa report being bullied or harassed at work, and we have the third-highest rate of school bullying out of 36 OECD countries. Those from the rainbow community face even higher rates of bullying. Studies show those who get bullied are far more likely to experience mental health issues like depression, anxiety, and suicidal thoughts.
We need your help to turn this around. Everyone deserves to learn, work and live in a place where they feel safe and valued, and where they're not afraid to be themselves. Together, we can create schools, workplaces and communities that celebrate our differences and practise compassion and acceptance every day.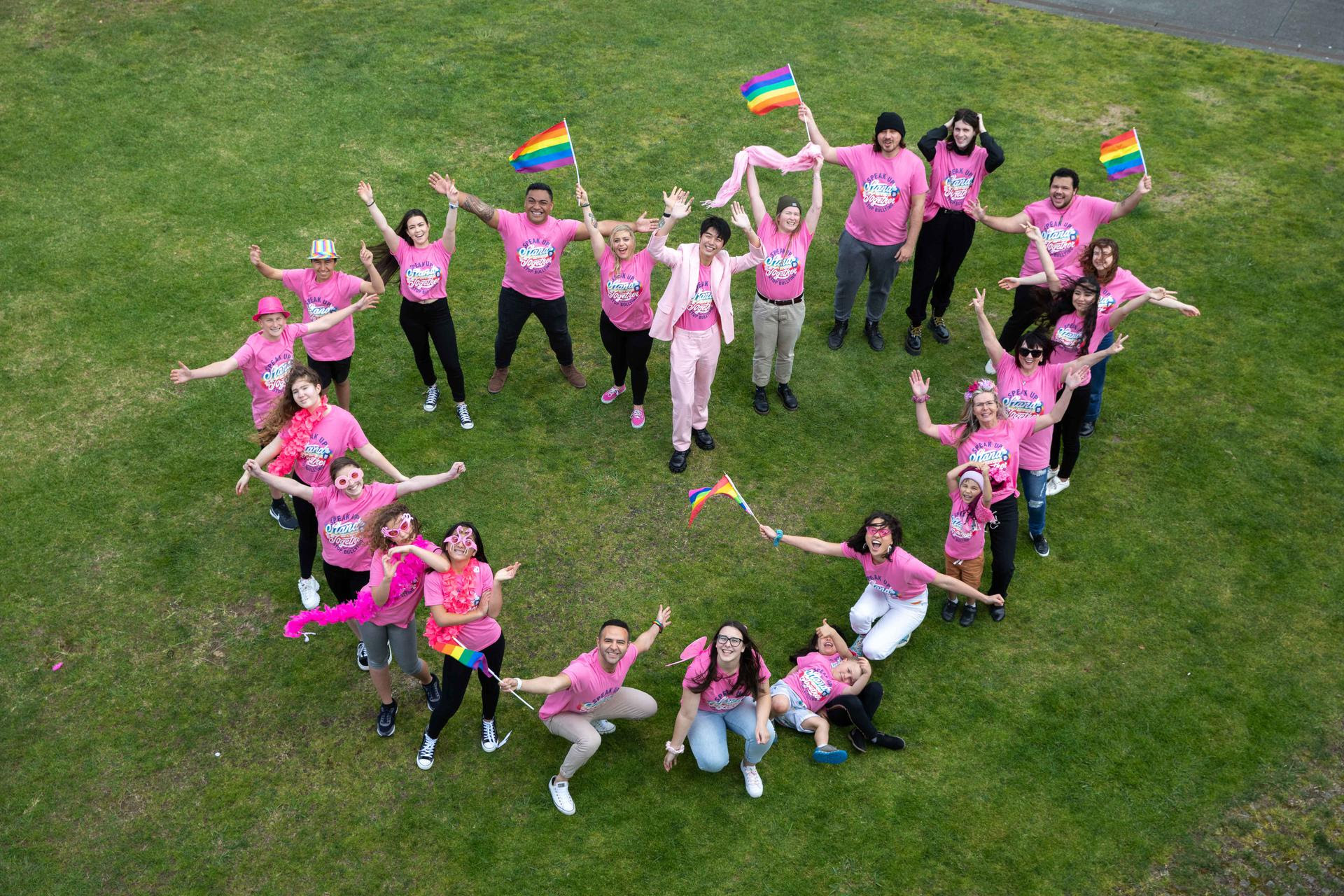 Will you join us?
Are you ready to join the movement to Kōrero Mai, Kōrero Atu, Mauri Tū, Mauri Ora – Speak Up, Stand Together and Stop Bullying this year? Be sure to register for Pink Shirt Day 2021 if you'd like to continue receiving updates like these to help you celebrate. The official pink tee is available to purchase in Cotton On stores and online from Tuesday 27 April!